Solution: Copy ACL Elements
Ytria's aclEZ makes it quick and simple to check if an ACL entry is present in a database and to add it if it's missing.

Step One: See what's missing
In the ACL Entries pane, right-click an ACL Entry and choose Copy Element To in the contextual menu.
In the resulting window you can use the grouping feature to sort by Presence. This is a quick way to see where this ACL Element is being used. If its Presence is Unchecked, it means that the ACL Entry is missing.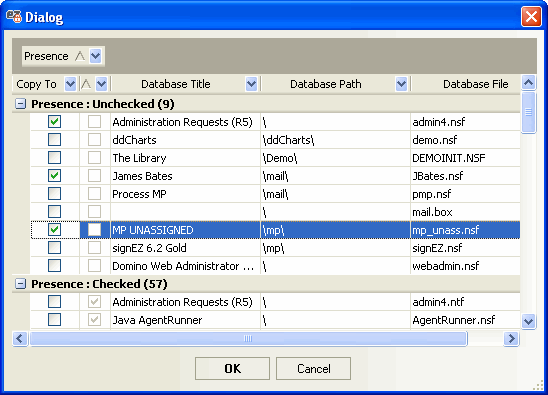 Step Two: Copy the Missing Entry
The dialog box, simply tick the checkboxes for the databases you wish to copy the element to, and then click OK. You can quickly verify where the new elements were created by grouping the ACL pane by Status. The newly copied elements will be flagged with New status.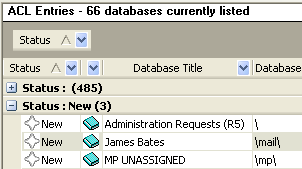 Step Three: Confirm Your Changes
Before these new elements are actually written to server, you must select Apply Changes from the File menu (or click Ctrl+S).