Solution: Mass-edit Agent Information
With agentEZ, it's simple to modify one-or-more agents' properties stimulateously. You simply make a selection, choose an operation from the right-click menu, and save your changes. The following options are available for mass-editing agents:
Enable/Disable: Switch agents on or off.
Change "Run On": Change the server on which agent will run on.
Change Generic properties: The options here correspond with what you would find in the Domino Designer Agent Properties dialog box.
Change Runtime properties: Options related to agent schedules.
Example: Mass-editing Runtime Properties
First select the agents you'd like to modify. Remember you can click Ctrl+left-click to make non-contiguous selections.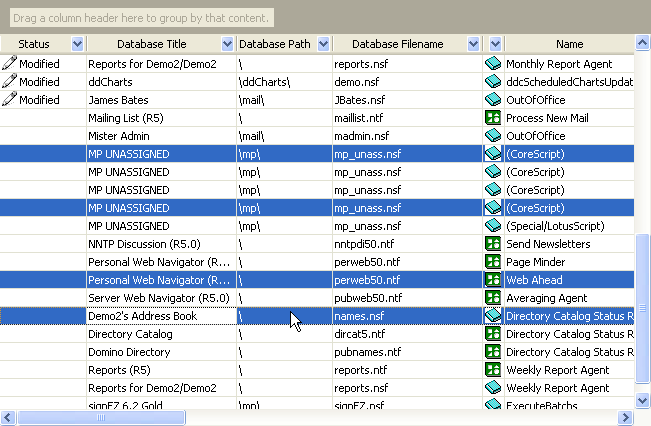 Now right-click and a list of option will appear in the contextual menu.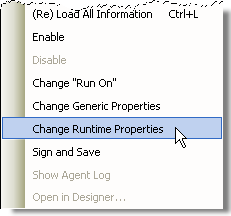 For this example, Change Runtime Properties was selected.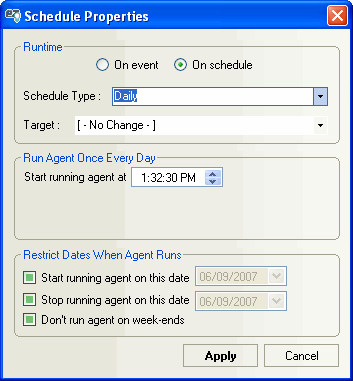 After clicking the Apply button you should notice any items that you've applied changes to are tagged with a pencil icon and labelled Modified.

Nothing is actually changed on your server until you confirm the modifications. You can do this by clicking File>Apply Changes, or Ctrl+S.