Find Replicas on Server...
Find Replica on Server...
Find any replica of a database on a selected server. This is especially useful when there is no trace of these replicas in the replication history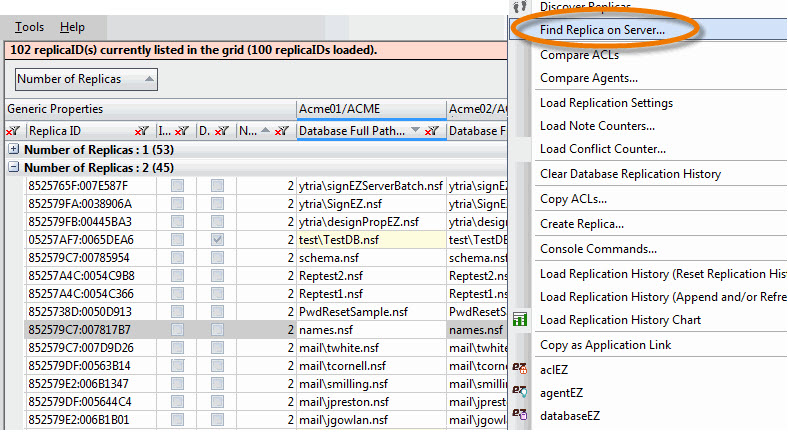 Once initiated, the new server will be added to the selection tree in 'partially loaded' mode.
If the search finds multiple replicas, then only the first replica found will be displayed by replicationEZ.

Partially Loaded Mode
The server Acme01 has been added to the selection tree on the left. However only the replica database has been loaded so far.
Right-clicking on the server name allows you to load the entire server if desired.