For more information about the sign-ins report in Azure AD, visit Microsoft documentation pages.
Note that you must have an Azure Active Directory P1 or P2 license to access the sign-in activity report through sapio365 because it uses Microsoft Graph API.
Get user sign-ins from sapio365
Launch Sign-ins report from the Tenant section on the sapio365 homepage.
Limit the volume of recorded sign-in entries you wish to retrieve according to a date range.
Add optional filters to limit the results even further.
Add additional user properties to the report*. Use the type ahead search on the right to find them quicker.
* The values of the additional user properties are from cached data. Launch and refresh data in the Users module to ensure up-to-date cached data.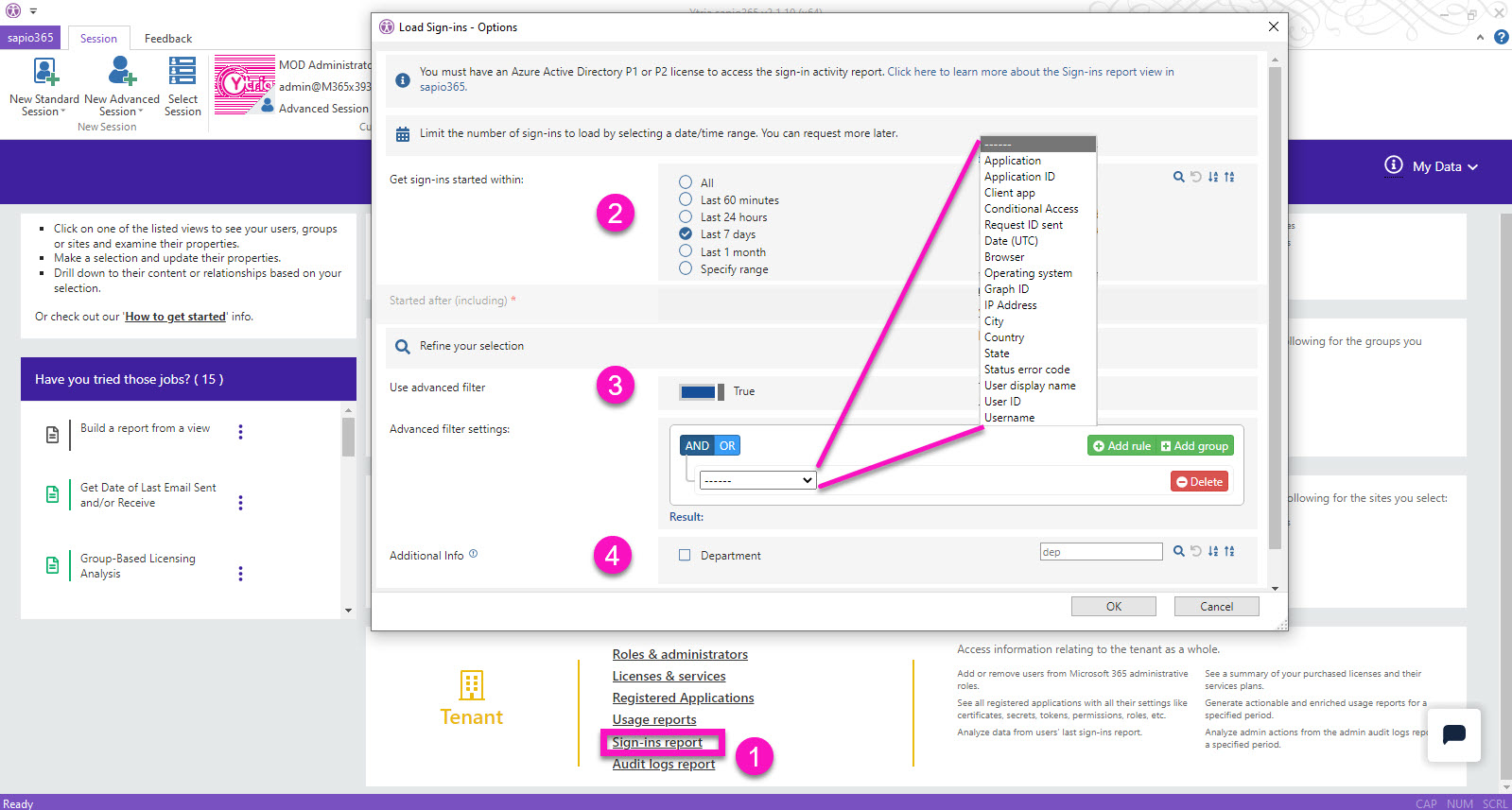 Switch to another view
There are 2 system views available, but you can create and save as many as you need.
Risk status info: Grouping by Risk Status and then by Username columns.
Successful and failed sign-ins: Grouping by Status error column.

Custom report: Last sign-in activity of users
To see only the last sign-in of users, follow the steps below.
Drag & drop the Username column header to the left to categorize entries.
Go to Grouping tab, select a cell in the date column to bring it to focus, and click on Totals->Maximum to show the last date/time for each shown at first level of grouping.
Collapse all to only see the grouping levels.
Export by copy/paste or go to Global setting and click on Export.