The View Index Size button provides an overview of all view and folder indexes in a given database.



The View Index Size Grid

The Index Size column displays an OK status when there is no index. Otherwise the size is displayed as a numerical value.
(Example: Note that $Inbox and $Trash have values of 66k and 49k respectively. Next we will clear these with the Purge Index button)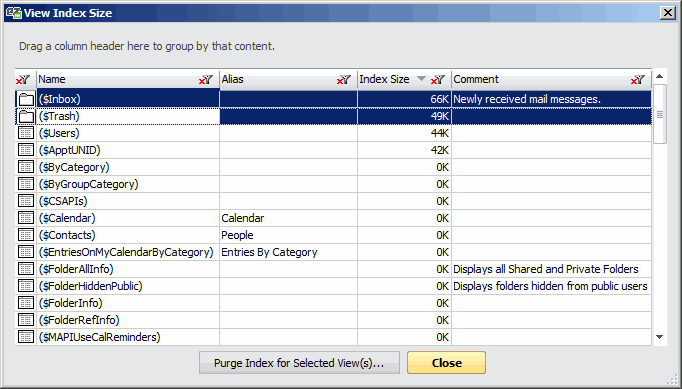 You can find more information about the grid functions on this page page


By selecting Purge Index for Selected View(s) the selected views and folders will be cleaned.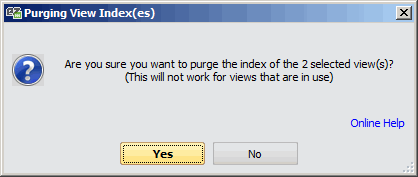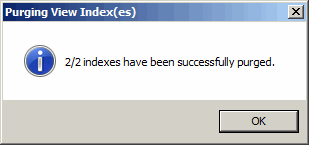 (Example: Note that $Inbox and $Trash have now been cleared and show an OK.)