sapio365 connects you to your SharePoint Online data like site and subsite information, lists, list items and columns, and document library files and their permissions.
Site and subsite properties
Launch Sites from the sapio365 homepage to see a hierarchical representation of your SharePoint Online sites and subsites.
1 - Certain properties like document library storage usage and quotas for selected sites require you to click on "Load Info" to display information in the FlexyView Grid.
2 - Click on "Files" to see documents and folders in the default document library of selected sites. Learn more about managing documents in sapio365.
3 - Click on "Show Lists" to see List and list information of selected sites.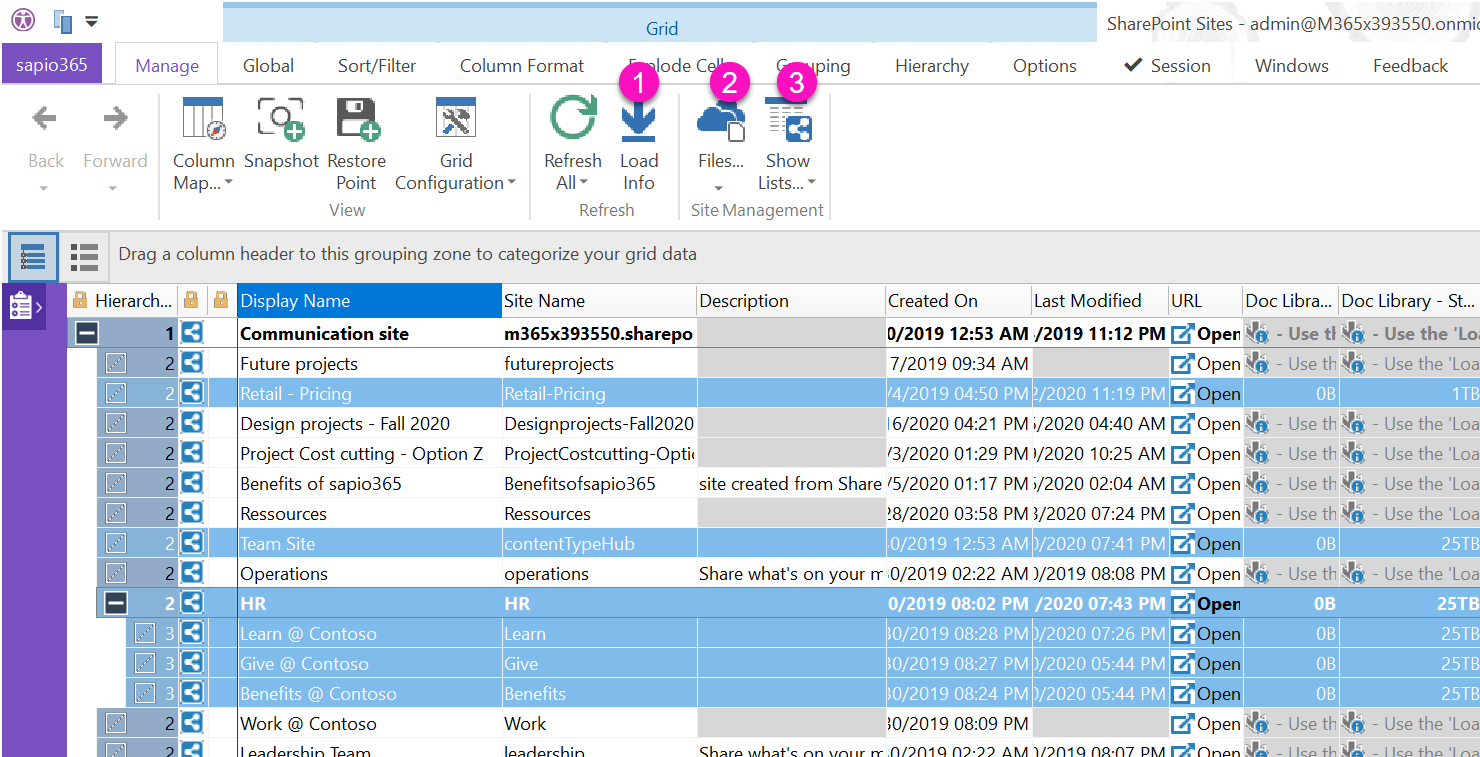 Lists, items and columns
From selected Lists, click on:
1 - "Show List Items" to see item properties.
2 - "Show List Columns" to see column information.