Troubleshoot concealed info in usage reports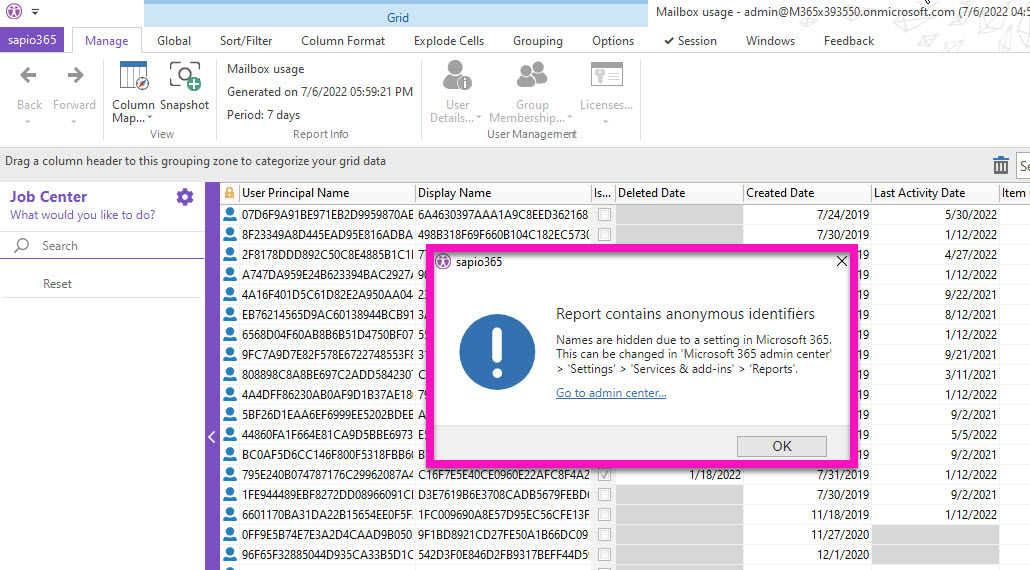 Why am I seeing numbers and letters instead of users?
Since the usage reports in sapio365 are using the same usage report data you have in Microsoft 365, these are subject to the settings in your tenant, including a de-identification setting.
Simply click on "Go to admin center" link in the dialog or navigate to your Microsoft 365 admin center to the 'Settings' section > Org, settings > Reports.
Uncheck "Display concealed user, group, and site names in all reports".
Relaunch your sapio365 usage report and you will see users' names, emails, etc.