Once you have arranged your data, you can save this configuration to the list of views on the right.
Need to share a view?
Go to Manage Views, select and export the views you want to import to the same module in another sapio365 installation. The views are exported as small XML files and can be easily emailed.
In the screenshot below, a new view is saved as "License cost per department".
Click on "Create new view".

Add a name and description. Optional: set view as default.

See and confirm what's configured in the view before saving it.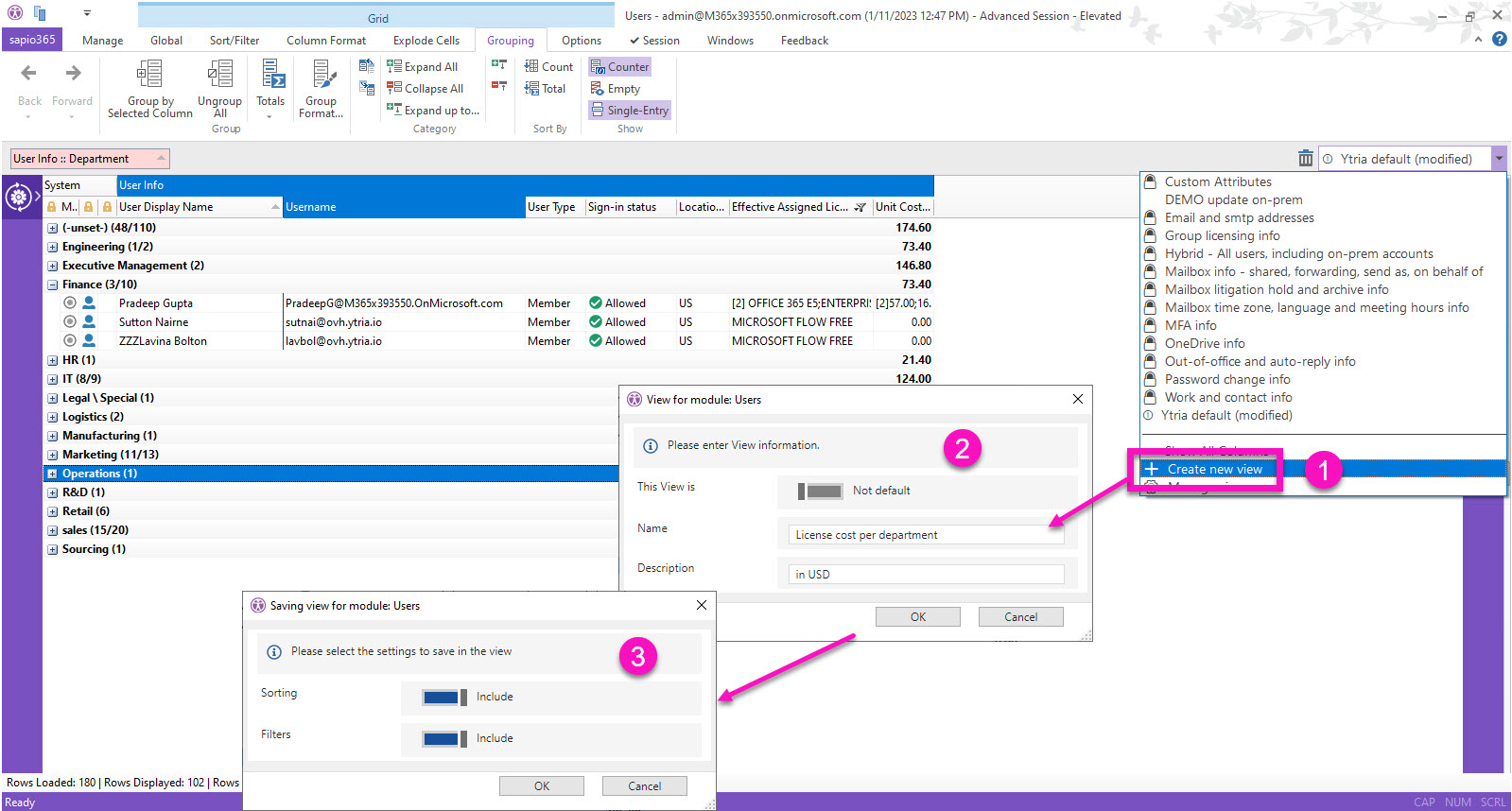 Your view is then listed. Create as many views as you need. If the list becomes longer than your display screen, a scroll bar will appear.