Enter a sapio365 license code
If you purchased a sapio365 subscription or if you were offered to evaluate sapio365, you were sent a license code. You can enter the license code during registration or later within the application: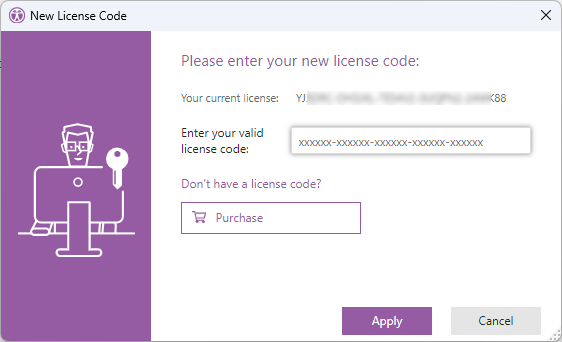 Your license code is 30 digits; it is what you purchased to unlock the actual sapio365 application on your device.
Your license code looks like this:
YANUD3-OH1FTU-TE54V2-0UAXN2-25WJ78
Keep a note of your subscription code
When you purchased your sapio365 subscription, you were also sent a subscription code with your invoice automatically from cleverbridge (our online purchasing system) or from a Ytria team member.
You will need this code if you want to:
Add or remove tenants and adjust tenant capacity

Connect to Cosmos DB
Your subscription code from cleverbridge is found below the reference number: